Clearwater Limousine Service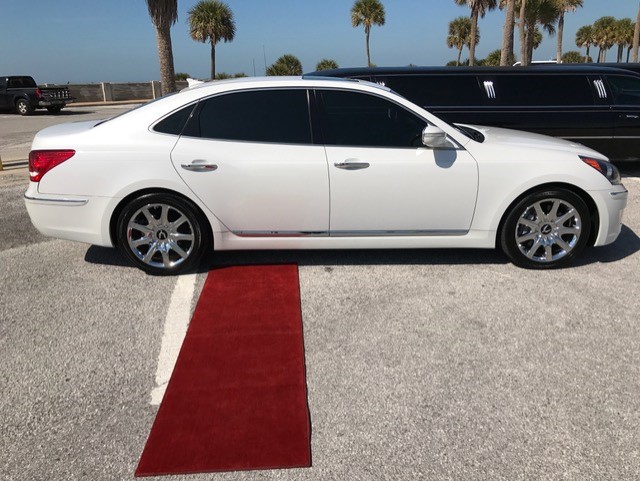 HIGHEST STANDARDS FOR CUSTOMER SERVICE
Our entire staff at Clearwater Limousine Service Experts strives to provide the highest level of customer care and can fulfill any business or individual transportation needs in Tampa, St. Petersburg & Clearwater area. Through our strong commitment to consistently surpassing our guests expectations. J.L. Jones Limousines is now among the finest Clearwater Limousine Service available in Tampa, St. Petersburg & Clearwater market with many loyal and satisfied customers.J.L. Jones Limousines has evolved through the years into a comprehensive Clearwater Limousine Service and J.L. Jones Limousines has a vast knowledge and capacity to arrange transportation for a small and large number of passengers to and from Tampa International Airport, Clearwater-St Pete Airport, Beaches, Resorts, Corporate events, Sight seeing, Nights on the town, Sports events to and from anywhere in the Clearwater, St. Petersburg & Tampa area. Whether a limousine is required for an hour, four hours, a day or even a weekend. J.L. Jones Limousines provides the highest possible standard of limousine service and the most affordable rates for a variety of special events in Tampa, St. Petersburg & Clearwater.
QUALITY VEHICLES – EXPERIENCED CHAUFFEURS
Convenient and Cost Effective
Why waste time waiting around for a rental car or searching for parking in Clearwater, FL. J.L. Jones Limousines offers a practical and cost effective transportation alternative that can be adjusted to your busy schedule. Sit back and relax in the comfort of one of our Stretch Limousines, SUV's or Luxury Sedans.Our affordable limousine services are the ideal solution for Tampa Airport Transfers, Limo Service small or large groups and can be customized to suit any business or personal requirement where prompt and professional transportation is required. For a more lavish experience, choose from our fleet of luxury limousines. Whether your needs include shuttling employees to special events, parties, or a smooth ride home from an after-hours work schedule, J.L. Jones Limousines LLC chauffeurs provide private and professional services that are among the best in Clearwater. For exclusive transportation to business or private events in and around the Clearwater region, call (727) 754-7550 to reserve your J.L. Jones Limousines chauffeured vehicle.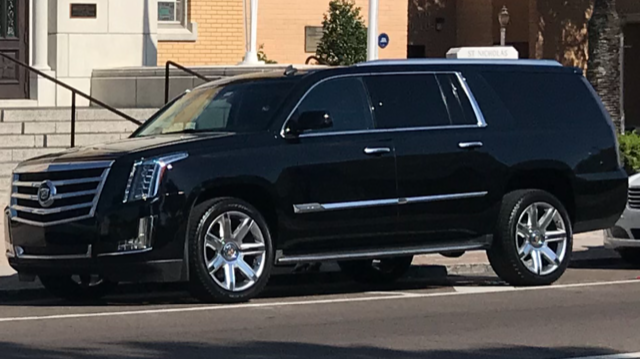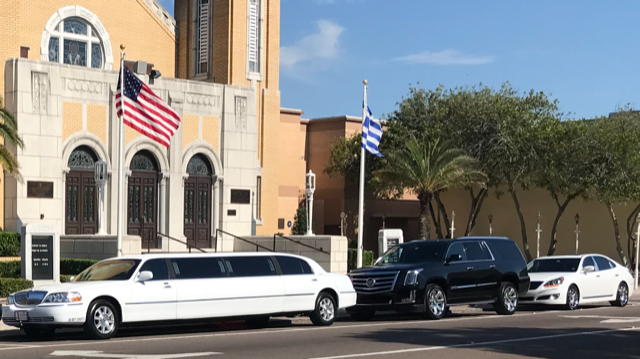 TRANSPORTATION SERVICES FOR BUSINESS OR PLEASURE
Call our limousine service to book one of our Luxury Sedans, SUV's or Limousines to meet and greet business associates for airport transfers, or for refined and reliable transportation in and around Clearwater,Tampa & St. Petersburg. Our limo service uniformed chauffeurs are available around the clock and offer the exceptional VIP treatment in a comfortable environment that allows you and your guests to wind down from, or gear up for, a busy day or evening.
OUR CHAUFFEURS
J.L. Jones Limousines chauffeurs are carefully screened and receive special instruction in customer etiquette; as well as rigorous training on our high standards for safety. Our limousine service employs the most experienced and qualified professionals in the Clearwater Limo Service area who understand their obligation to provide more than a mere transportation service, but also assist in adding an extra touch of class that makes every Clearwater Limousine occasion special. Call us for Airport Transfers to Tampa Airport or Clearwater-St. Pete Airport.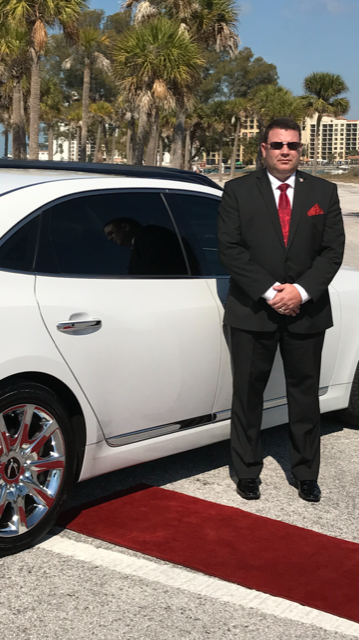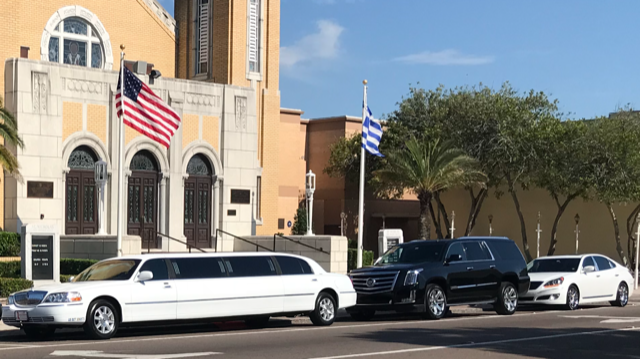 CLEARWATER CHAUFFEUR SERVICES
J.L. Jones Limousines provides personalized chauffeur services for any occasion in the Tampa, St. Petersburg & Clearwater area. Whether for a party, a group activity or business event, our first priority is to ensure you get where you need to be on time while making the best impression possible with our limo service. Clearwater Limousine service.