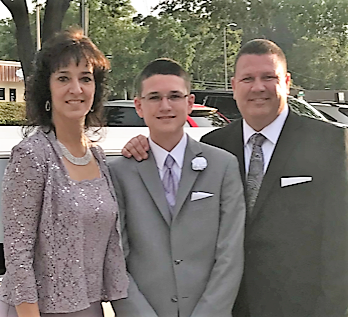 ABOUT US
ALL ABOUT J.L. JONES LIMOUSINES
James L. Jones owner and founder would like to welcome you to J.L. Jones Limousines LLC home of Clearwater Florida Premier Luxury Limousine Specialists. We are your Limousine Headquarters. Our mission is to provide affordable, quality service in a climate of honesty and stability. We are fully committed to excellence, and we want it to show in everything we do.
Jim started J.L. Jones Limousines LLC in October of 1995. He has been in and around the limousine industry since the age of 15. Jim worked in a family owned limousine service in Illinois at the age of 15. He began driving professionally at the age of 17. At the age of 19 his family decided to sell the business. Jim loves the limousine industry and decided to continue to stay active in the industry by helping two other limousine companies get started. This success was very helpful in his dream of starting his own limousine company. At the age of 23, he did just that and since then Jim has become very successful in his legacy in the service of others while staying humble. In 2009, Jim moved to Clearwater, FL from Illinois and began driving for Ambassador Limousine and Sedans of Clearwater. At Ambassador he learned even more about the business from the driver's position and is extremely thankful for the experience. He is now even more driven to provide consistently superior service that will exceed your every expectation. With over 32 years of transportation experience, our staff will go above and beyond to deliver exceptional attention to every detail in providing the utmost of quality service.
Jim believes in giving back to his community. He has helped raise money for Children's Miracle Network. He has donated his services to organizations such as Make A Wish Foundation, Muscular Dystrophy Association, local funeral homes and Church Youth Ministries.
J.L. Jones Limousines is family owned and operated here in Clearwater Florida. Jim, Debbie & Zach Jones would like to take this opportunity to thank all our previous guests. Thank you for your loyalty, kind words and support. We could not have gone this far without you. We hope you too will give us an opportunity to serve your next special occasion. We treat everyone as guests not clients.
J.L. Jones Limousines would like to thank you for your time and also for your consideration in allowing us to be your transportation provider. We are honored and consider it a privilege that you have chosen us out of all the other companies out there. Thank you again and God Bless!